Presenting Tourism Applications of my Research at ForumTurisTIC
Applying algorithms to learn from images and associated text to Barcelona Instagram images allows analyzing which words and images Instagram users relate to Barcelona and different concepts. Since people tend to post more on Instagram when they are traveling and Barcelona is a very touristic city, most of the Instagram data related to Barcelona is from tourists. Therefore, the results are very interesting for the tourism industry.
Eurecat organizes a tourism forum in Barcelona, ForumTurisTIC, where I presented there the possibilities of applying my research to tourism analysis in the inspirational session. The objective was explaining in a non-technical way how the pipeline works and which applications could it have in the tourism industry. Attendants were quite interested in the possibilities.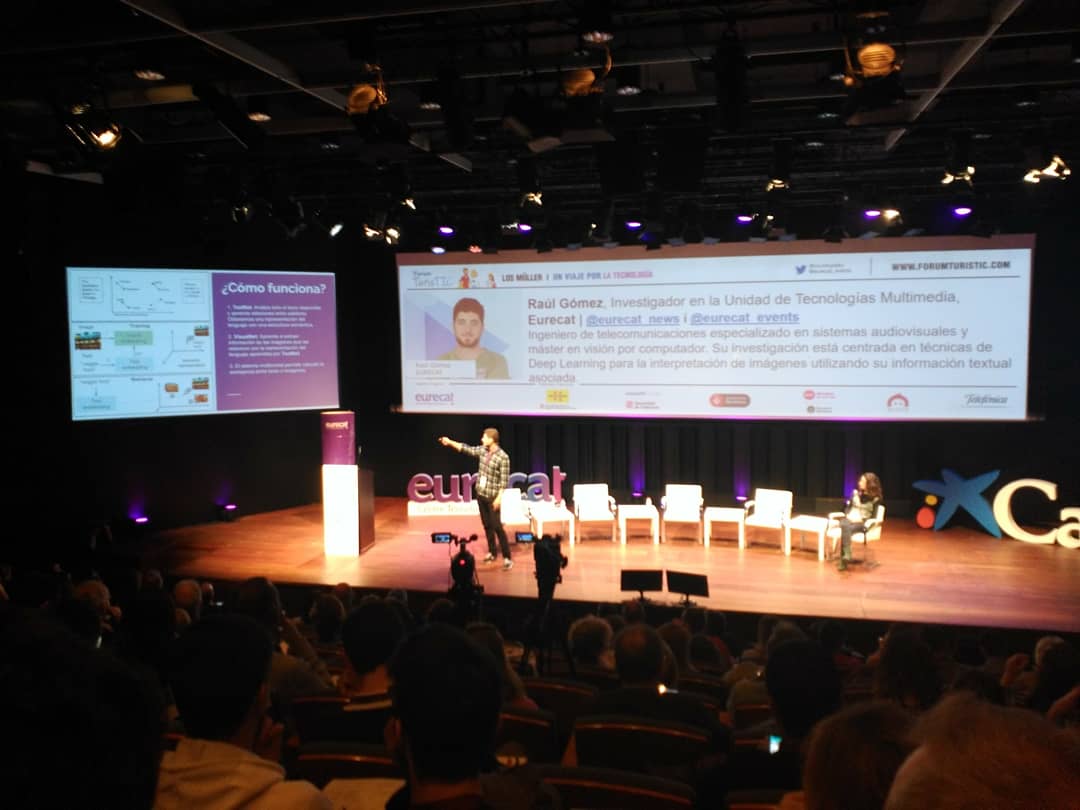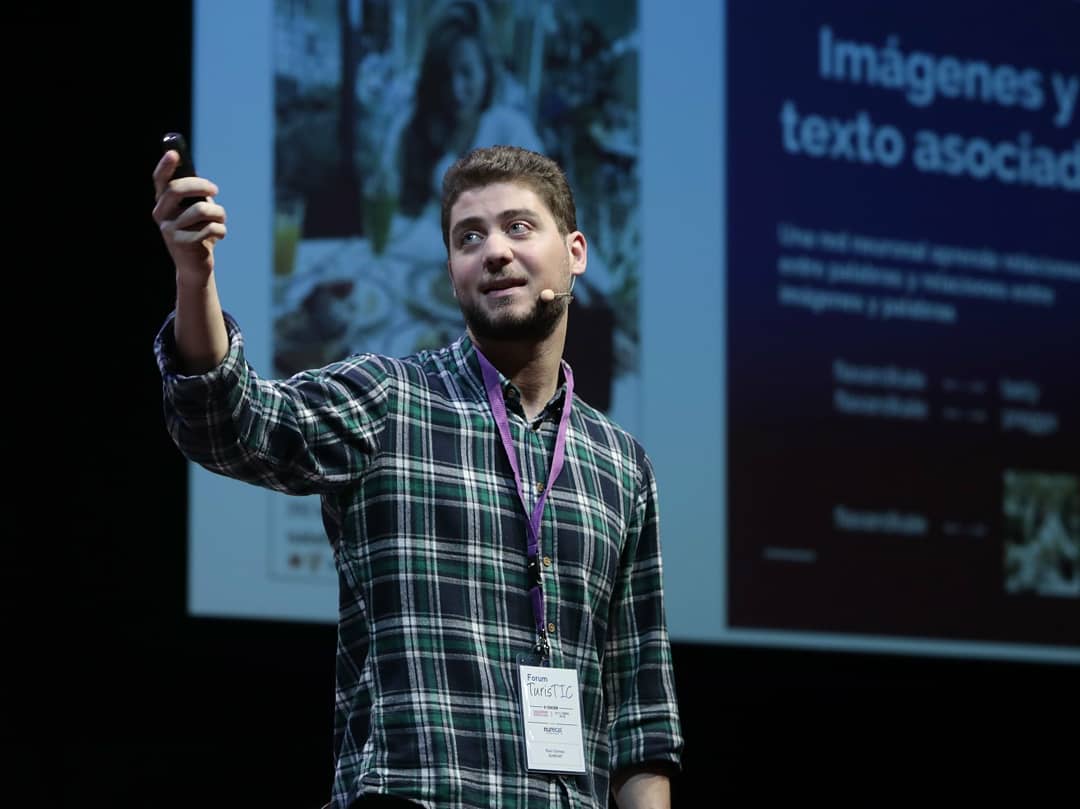 Main points of the presentation
Algorithms can learn relations between images and text.
They can be trained without supervision using Instagram images and associated text.
The data available in Instagram related to Barcelona is a lot, and its mainly related to tourism.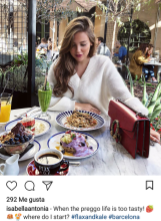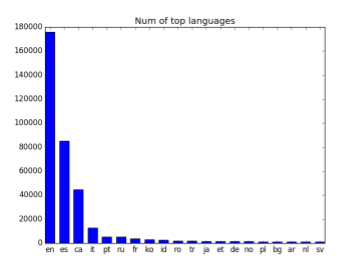 We can infer which words Instagram users relate to any concept.
hotel: luxuryhotel hotels designhotel elpalace beautifulhotels hotelroom boutiquehotel mobarcelona
hostel: hostellife hostelbarcelona peretarres hostelone hostelfun airbnb generator spongelife yeahhostel
elpalace: hotel designhotels monumenthotel mesqhotels hotels luxuryhotel designhotel mobarcelona
We can infer which kind of images Instagram users relate to any concept and Barcelona.




The pipeline is extrapolable to any other city or subject.
Slides
Video
Press
Si tu empresa o destino sale en Instagram ¿sabes qué dicen las fotos de ti? - Hosteltur
La inteligencia artificial será la bola de cristal del turismo -Hosteltur
Un algoritmo determinará el futuro del turismo mundial - Metropoliabierta
Los algoritmos y el futuro del turismo global - Lookout Pro
La inteligencia artificial irrumpe en el turismo - Comunicatur
El turismo utilizará inteligencia artificial para prever tendencias antes de cinco años - Discapnet
Lo que nos dice Instagram de Barcelona (y sabemos gracias al Deep Learning) - Eurecat Blog
Lo más popular de Barcelona en Instagram - The New Barcelona Post
comments powered by

Disqus